PRODuction and audio engineering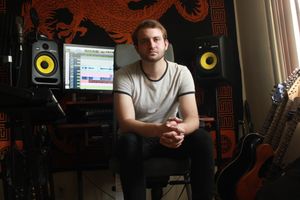 Ryan loves nothing more than working with other creatives and collaborating for the sole purpose of making great content! He has been producing for around 8 years and has learned from some of the industry's best in a professional studio environment. Ryan makes it his mission to capture the essence of what an artist is trying to convey and present it in a way that is compelling to any listener.
Services Include:
Recording

Editing

Mixing

Mastering

Composing and Scoring

Sound Design

Pre-production and Demoing

Podcast and ADR work
Samples
Here are some samples of some of Ryan's work in a variety of styles.
0:00/3:11

0:00/3:34

0:00/1:19

0:00/2:14

0:00/3:37

0:00/1:00

0:00/2:34

0:00/4:13

0:00/4:23

0:00/1:10

0:00/2:25

0:00/3:20

0:00/7:26